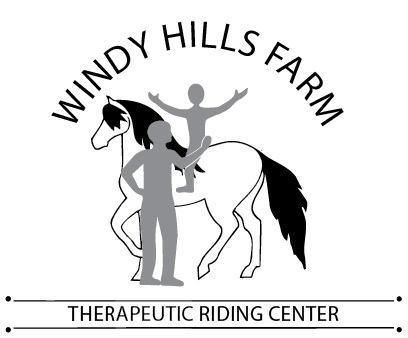 About Us
Windy Hills Farm has a two hundred year history of helping people realize their full potential. Love and respect for humans and horses is an ongoing tradition here. People teach horses and the horses teach the people in return. Here at Windy Hills, we are
continuing this tradition with our newest endeavor, Windy Hills Therapuetic Riding Center (WHFTRC). The beautiful country estate is owned by Gerry Hilferty and Jackie Fokes. Together they have 40 years of experience in breeding, raising and training Paso Fino horses.
Windy Hills has hosted dozens of Parelli Natural Horsemanship clinics that offer students the opportunity to learn effective ways to communicate and train their horses. WHFTRC fosters that communication by offering individuals with disabilities a unique opportunity to engage with horses in a beneficial and structured program. WHFTRC is a member of Professional Association of Therapeutic Horsemanship (PATH) International. PATH International's nearly 850 centers are widely recognized as the best place to find excellence in therapeutic riding. PATH International is heavily interested in education, research and paving the way for a positive future for this therapy.
Who We Serve
Windy Hills Farm Therapeutic Riding Center serves individuals who have a variety of disabilities including: cerebral palsy, down syndrome, spina bifida, autism spectrum disorders, developmental delays, learning disabilities, attention deficit disorders as well as other cognitive and physical disabilities.
The primary goal of a successful riding program is safety while achieving the maximum benefits of therapeutic horseback riding. To participate in our program, incoming students need to be evaluated by the directors and have the appropriate forms on file prior to being accepted. Due to the specific requirements of volunteers, lesson horses, insurance, and industry standards we reserve the right to deny or limit riding to anyone whose needs we cannot meet.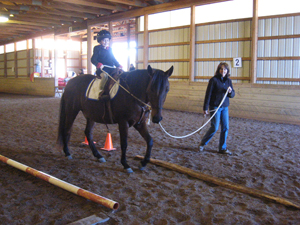 Both students and volunteers receive an orientation program before riding sessions begin. The orientation will cover all aspects of our activities and familiarize all the parties with our facility, horses and program. Riding sessions are scheduled weekly for 5-8 weeks and are $35/hr. Riding sessions are also available for siblings of the students at a reduced fee. Some scholarships are available. We expect to begin our sessions in early April 2013.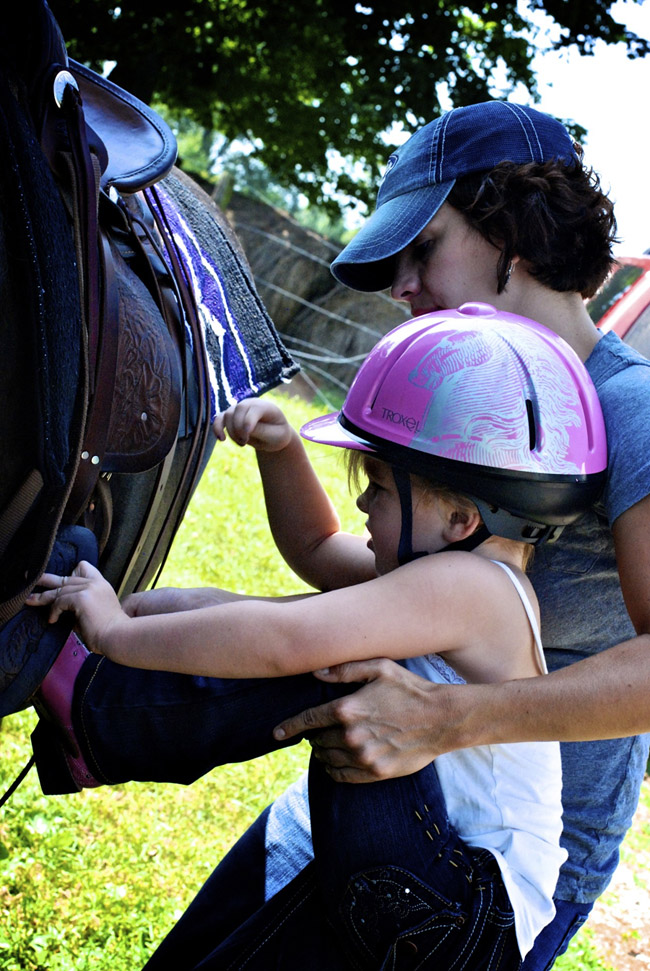 Benefits
Benefits of therapeutic riding can:
Improve
self-esteem and confidence
muscle strength and balance
trunk control and posture
hand/eye coordination
speech and language skills
Aid in the development of
responsibility and goal setting
friendship and fun
Our Staff
Lisa has a Master's Degree in Special Education and has been teaching students with disabilities for twelve years. She is also an active Parelli student and an experienced horsewoman.
Jackie has a Master's Degree in Social Work and is retired from a 30 year career in Children's Services.  She is an experienced horsewoman and has been a Parelli Natural Horsemanship advocate of over a decade.
For more information click here.